Are you planning on buying a house? If so, then checking it for mold should be considered essential. If you recently scheduled a home inspection in San Francisco , then you may be wondering what happens if the home inspector finds mold. Watch this video to learn what it can mean if the home that you're thinking of buying comes back positive for mold.
The good news is that even bad cases of household mold can be handled. Today, the technology exists which allows mold remediation teams to perform successful mold removal in homes that have been taken over by fungus and may seem like a lost cause. If your home inspection reveals mold, then it's important to realize that with the right treatment, the building can be restored.

Are you planning to test your home's air quality in San Francisco? If so, then you may be wondering about the testing process. Indoor air quality, or IAQ, testing can be used to measure several factors that could be affecting your home's air quality. The following are some of the things that you can expect depending on the type of test being performed.
Mold Testing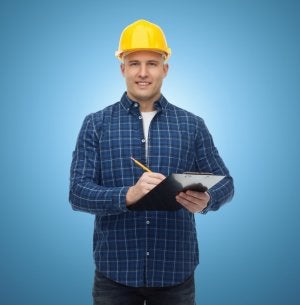 When a team comes out to your home to test for mold, they will begin the process by taking either a surface or air sample or both. This initial test will provide the IAQ testing team with information about your indoor air environment and if it is conducive to mold growth. Also, the sample will alert the team to discernable levels of mold and their types, if they are present. After this testing process, if mold is identified, then you can proceed to contact a mold remediation company about its removal and abatement from your home. Following the remediation, it can be a smart decision to retest your home for mold to ensure that the removal was successful.
Asbestos Testing
Before you take on any type of home remodel, experts advise that you have you home tested for asbestos if there is any chance that the building's materials might contain this mineral. Asbestos cannot be identified visually, and testing by a certified professional is required to determine its presence in your home. Material samples will be taken from areas of your home and sent to a lab for testing.
Bacteria Testing
Bacteria testing is often used following plumbing issues that cause sewage contamination. If bacteria testing is part of your upcoming indoor air quality test, then there are several things that you can expect from the process. First, the inspector will perform a visual inspection, and will then take surface samples to verify the absence of bacteria known to be in sewage. If the samples indicate that the sewage remediation was unsuccessful, then you will need to contact the remediator about additional cleaning.

Every day, your home's indoor air quality, or IAQ, can have a significant effect on your family's comfort and health. However, it is particularly important to consider your IAQ before beginning any renovations. If you are planning a home renovation in San Francisco, then there are several good reasons for you to schedule indoor air quality testing before you get started.
To Address Moisture
One popular home remodeling option is to convert a basement into a living space. If you are thinking about furnishing your basement, for example, then indoor air quality testing should be considered an essential part of the initial planning process. Basements are areas that are particularly vulnerable to moisture problems. If your basement is affected by high humidity or water leaks, then this can cause mold growth and attract pests into the space. Before you take on any type of remodeling project, have the air tested so that you can address any moisture problems first.
To Add Ventilation
Having a proper ventilation system is crucial for ensuring your family's comfort and maintaining your indoor air quality. If you are planning to remodel an area of your home, then consider having an IAQ test performed first to determine how well it is ventilated. If the ventilation is lacking, then the remodeling project can provide you with an excellent opportunity to remedy the situation.
To Control Mold
Mold is a common cause of IAQ problems, and it's not uncommon for it to grow undetected in homes until it starts causing health problems for those who live there or growing into a visible location. While mold can continue to spread on its own without much assistance, a home remodeling project can dislodge spores and allow them to spread the mold throughout your home. To help prevent turning a mold problem into a bigger one and to identify any mold problems that your home already has, consider scheduling IAQ testing before you begin your next home renovation.

Lead is a substance that can pose a threat to your family's health by affecting your home's indoor air quality. For this reason, it's important to test your home for this substance if there is any chance that it may be present, particularly before beginning projects like kitchen remodels or home renovations. When you have your home tested for the presence of lead and level of its air quality in San Francisco , there are certain locations where the inspection team might check for lead.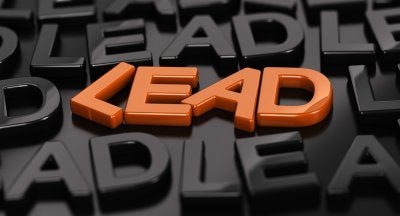 Homes that were built before 1978 may have lead-based paint. When you sand, tear down, or remodel walls that are covered in paint that is contaminated with lead, this can release harmful amounts of lead into the air that can cause a broad range of health issues in anyone exposed to them. Some older homes may also have plumbing that contains lead, which means that they can contaminate drinking water. If there is a chance that your home is contaminated with lead, then consider scheduling an air quality test right away.