Implications of Waiting on Testing
San Francisco Environmental Testing Service, We Also Serves San Jose, Oakland Bay, and Napa County
If the health of yourself, your family, employees, and customers are important to you, don't wait to test for asbestos in your home or business. Asbestos and other harmful elements can be in many areas of your property and the longer you wait, the more at risk you are for serious illness. Safe Air Fast provides San Francisco asbestos testing throughout the area, including San Jose, Oakland Bay, and Napa County. Our certified professionals are trained to detect signs of a variety of harmful materials and are familiar with all the places it can be found.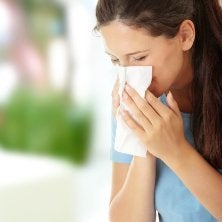 There are many reasons to test for asbestos immediately including:
Increased risk the longer you wait
Can lead to lung disease, asbestosis, and mesothelioma
Asbestos can be in many areas, so you may falsely think you're in the clear
The fibers cannot be seen without the right type of microscope
Be proactive about the safety of your health
Protect your family or customers again exposure
Peace of mind that your home or business is free of asbestos
Waiting can significantly increase your risk of serious disease, so we recommend that you contact us at (415) 813-4144 as soon as possible.