Mold is not something that you want to find in your home, and not just because it's unpleasant to look at. A mold problem can be hazardous to health and impact your indoor air quality in San Francisco. You might not even realize that you have been exposing yourself to mold until you develop symptoms, and in some cases, mold only reveals itself during a home remodeling project. If you want to keep yourself and your family as happy and healthy as possible in your home, make sure you take care of a mold problem as soon as it's discovered. Please read ahead to learn about some of the long-term effects of mold exposure.
When you are exposed to mold for a long period of time, you may start to experience symptoms of this exposure. Since people are typically exposed to mold through inhalation, many of these symptoms relate to your breathing and respiratory system. Those who already suffer from asthma may notice a bigger problem, but anyone can develop symptoms. Headaches, tightness in the chest, and irritation of the skin and eyes are all potential long-term effects of mold exposure as well. Remember that infants and the elderly are particularly vulnerable.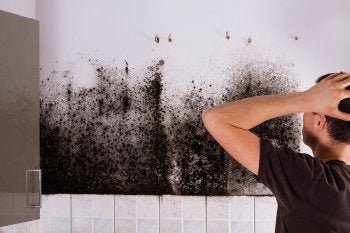 Whether you're buying a house or looking to do some home remodeling in San Francisco, it's a good idea to talk to your contractor about the process before getting started. You should be specifically concerned with the types of construction materials that your contractor uses, as they can impact your home in a variety of different ways. Construction materials can affect your indoor air quality as well as the overall safety of your home, and they can even influence your home's susceptibility to mold growth. Here are some questions to ask your contractor about construction materials .
How will they affect indoor air quality?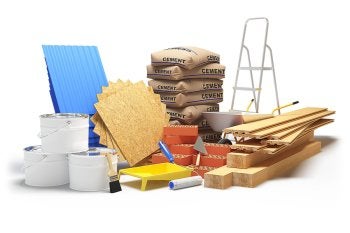 The materials that comprise your home will have an effect on the indoor air quality within your residence, so you'll want to talk to your contractor and make sure he or she has safe materials in mind. Asbestos and lead are both harmful substances that were once popular go-to options for all kinds of construction projects. Both of these materials can take away from your indoor air quality, which can make life difficult for people who have problems with their respiratory systems. Find out what types of construction materials your contractor plans on using in advance so you can be sure they don't contain any hazardous components.
Will my house be safe?
Construction materials that contain lead or asbestos are problematic because they can cause health complications through exposure. Too much exposure to asbestos can lead to asbestosis, which is a health problem that affects your respiratory system. Lead paint is also harmful when ingested, especially when it comes to particularly young or old people. This can cause learning disabilities and brain damage, so be sure to talk to your contractor before a home renovation product that might disturb existing asbestos or lead.
Am I at risk for mold?
Mold thrives in dark, damp places, and it can be bad for your indoor air quality as well as the health of your family. You'll want to minimize your risk for mold growth during house remodeling so that you can maintain your indoor air quality as well as your health and comfort.

You know that testing for asbestos while renovating in San Francisco is important to remember, but what about lead paint ? Many older homes still contain lead paint, which can contaminate your indoor air quality and cause health problems for you and your family. Take a look at this video clip on the importance of safely removing lead paint.
When you start thinking about a bathroom or kitchen remodel, the many benefits will probably occupy your mind. You should also consider the dangers, however, especially if you have children in the house. Ingesting or breathing in lead can be harmful for anyone, but it's particularly dangerous for younger children. Exposure to lead paint can lead to learning disabilities, brain damage, and problems with the nervous system. Make sure your contractor is certified, and ask the right questions so you can get your lead paint removed as safely and effectively as possible.

Buying a house is a big step to take, and you might have dreamt about it for much of your life. When you get the chance to make that dream a reality, you should do what you can to make the most of it. One of the benefits of owning your own home is being able to take on home remodeling in San Francisco whenever the need strikes, but you'll want to take a look at your indoor air quality first. Your heating and cooling appliances also affect your indoor air quality, and so can byproducts of your appliances. Keep reading for a look at some of the common air quality issues that homebuyers run into.
Renovations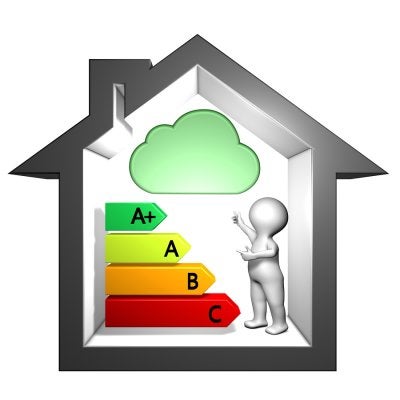 A kitchen or bathroom remodel can help you get the most out of your home as well as increase the resale value of your home if you decide you and your family want to move in the future. However, renovations can be dangerous if you have certain elements contaminating your indoor air quality. Your air quality is crucial for the health and comfort of your home, and tearing down walls that haven't been opened up in years can bring harmful agents like asbestos or lead into the air. If you're planning on undergoing a home renovation, be sure to talk to the air quality professionals beforehand.
HVAC Appliances
Your heating and cooling appliances keep your home comfortable throughout the year, but they can take away from your indoor air quality if you're not careful. Mold spores are extremely light and can travel through the air, which means that your HVAC appliances can easily take them on a tour of your house. Be sure to clean your HVAC air filters on a regular basis so you can keep your air quality in top shape.
Gas and Fumes
Even cooking in your kitchen can impact your indoor air quality, so make sure your home has the ventilation it needs. A proper range hood can ensure that gas and fumes that exist as byproducts of your dinner preparation make their way outside, which keeps the family safe.