During the home buying process, you will have many factors to consider. From choosing a home that is the right size for your family to making sure that you are moving to the right neighborhood, you will want to make sure that every element is in place before you complete the sale. Your real estate agent can assist you with every step of buying a house , including scheduling an air quality test and home inspection. By checking indoor air quality before you buy a home near San Francisco, you can rest assured that your house does not have any hidden hazards. Read on for an overview of what real estate agents should tell buyers about air quality.
Air Quality Affects Quality of Life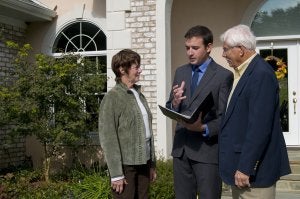 One of the most important facts to know about indoor air quality is that the quality of your indoor air will have a direct impact on your overall health and wellbeing. For example, if you purchase a house that has a hidden mold problem, you may find that you develop respiratory issues, allergies, and other health problems. Addressing air quality problems before you move in can help you breathe easy after you move.
Air Quality Problems Can Be Hidden
While some air quality issues may be obvious as soon as you step foot on a property, other problems may require a thorough inspection to uncover. For example, if your home has a high concentration of VOCs, this indoor air quality issue may only show up after a professional inspection has taken place.
Air Quality Issues Can Be Fixed
If a home that you are considering purchasing turns out to have air quality problems, it is important to not get discouraged. A company that specializes in mold remediation and other household services can remove your air quality problem at the source. After your remediation services have been completed, your new home will be ready for your occupancy.