If you are experiencing a mold problem in your home, you may want to consider scheduling a mold inspection. While mold may seem like a minor nuisance, this unsightly issue can actually pose serious health dangers to yourself and your family. When you hire a mold removal company, a team of skilled professionals will ensure that your home and property are completely free and clear from mold. At Safe Air Fast, we offer mold removal in San Francisco. Our company can provide you with a variety of remediation services, including an asbestos test. If you are wondering whether you should set up a mold remediation procedure, here is a look at what you can expect from the mold inspection process.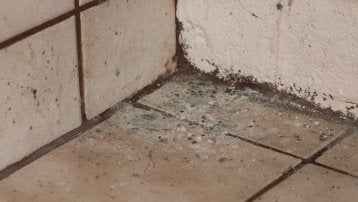 Using Tools to Check for Mold
During your mold inspection , a trained mold inspector will use a variety of sophisticated tools in order to detect the presence of mold. Some of the tools used for mold inspection include fiber optic cameras and moisture measuring devices. Using these tools, the inspector will be able to pin point the precise location and severity of your mold problem.
Checking For Leaks
A mold inspection may also include a leak detection procedure. Mold prefers to grow in damp, moist areas. A plumbing leak can create the perfect environment for mold to thrive. By detecting leaks throughout your home, a mold inspector can help you make sure that your problem does not recur after the mold remediation process has been completed.
Measuring Humidity
Humid indoor air can also be a cause of mold growth in your home. During your mold inspection, the technician may use diagnostic tools to measure your indoor humidity. If mold is detected during the inspection, you will be provided with a written evaluation and recommendation. To completely remove mold from your home, it is a great idea to schedule a mold remediation with a licensed company.