If you are embarking on a home renovation project in San Francisco this summer, you may want to consider hiring a renovation contractor. With the help of your renovation contractor , you can update your living spaces so that they are perfect for your needs. In order to perform a healthier home renovation, it is a good idea to talk to your renovation contractor about whether you should schedule an air quality test before you embark on your remodeling procedure. Here is a closer look at how construction materials can affect your indoor air quality.
VOCs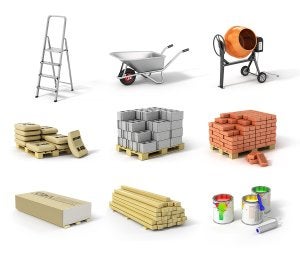 The term VOCs stands for Volatile Organic Compounds. When you are performing a renovation project in your home, VOCs can be released into your indoor air. VOCs are dangerous because they can aggravate asthma, allergies, and other respiratory issues. When a person who has asthma inhales VOCs, his or her symptoms may be flared up intensely. To ensure that your loved ones are safe during a renovation project, it is important to make sure that any VOCs are removed from your indoor air.
Asbestos
Asbestos is another serious concern when you are planning a home renovation project. If your home was built in the 1970s or before, there is a chance that your home's building materials may contain asbestos. Exposure to asbestos has been linked to a number of very serious health concerns, including lung cancer and asbestosis. In order to protect your family from the dangers of asbestos, you may want to consider scheduling an asbestos inspection for your home.
Lead Paint
Lead paint is another construction material that can greatly affect the indoor air quality of your home. Lead poisoning is a serious health condition that is especially dangerous for children. During a home renovation project, your contractor could unearth lead paint in your home. For this reason, you should make sure to schedule an indoor air quality test before you get started on your renovation project.