Asbestos exposure can cause serious, long-term health problems, so it's important for your home to undergo professional asbestos testing in San Francisco if you exhibit asbestos symptoms. Only an expert in environmental and indoor air quality testing should perform asbestos testing. Here's a look at the basic steps of preparing for and undergoing asbestos testing.
Identify a Risk of Asbestos Exposure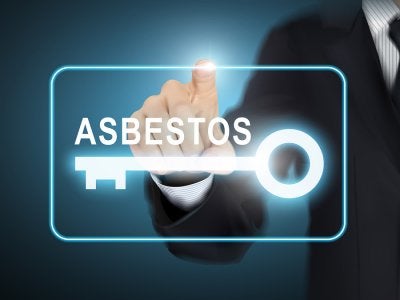 If you or anyone else in your household exhibits signs of asbestos exposure, or common asbestos symptoms, you'll need professional asbestos testing in your home. If your home was constructed between 1920 and 1989, it may have been built with building materials that contain asbestos. These building materials include walls, flooring, pipes, textured paints, insulation, fireproofing materials, and electric wiring. When construction materials that contain asbestos begin to break down, the asbestos will become airborne, resulting in increasingly serious asbestos symptoms if the fibers are inhaled.
Hire an EPA-Approved Asbestos Tester
If you've identified areas of your home that put you at risk for asbestos exposure, such as disintegrating pipes, insulation, walls, tiles, or vinyl flooring, you must hire an EPA-approved asbestos tester. A professional asbestos tester is trained and licensed in safely handling and analyzing asbestos particles according to EPA regulations. Your asbestos tester will provide samples to an EPA-certified lab for analysis. You'll then be informed as to whether you and your family are at risk for asbestos exposure.
Be Aware of the Asbestos Testing Procedure
EPA-certified asbestos contractors follow very strict procedures when performing asbestos testing. This procedure ensures safety, minimizes the risk of asbestos exposure, and ensures consistency in acquiring asbestos testing results. Anyone at risk of asbestos exposure must wear protective gear when in the room. The room is protected with plastic sheeting, and the area is sprayed with water to prevent airborne asbestos particles. Small samples of material are placed in an airtight container for testing. The sample area is contained to prevent asbestos particles from spreading. The protective gear that is contaminated by asbestos is placed in a sealed container and disposed of according to EPA regulations.