Mold is everywhere, but the last place it should be is inside your home. Although there are only a few types of mold that can cause very serious health problems, no amount of indoor mold is good for or your family. Unfortunately, considering how humid the Bay Area and the general condition of the homes and buildings in the vicinity, household mold is a common problem in San Francisco. To protect your health and the health of your family, schedule mold testing with an indoor environment testing company in the Bay Area. Technicians will perform a number of different tests to confirm or deny the presence of various different types of harmful indoor molds, including:
Aspergillus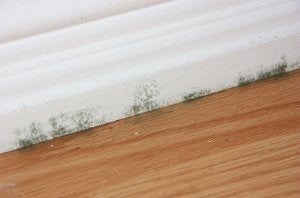 Aspergillus is one of the most common environmental molds. In fact, the Centers for Disease Control and Prevention claims that most people breathe in these fungal spores every day. Although Aspergillus exposure isn't harmful for people with healthy immune systems, people with weakened immune systems can develop sinus or lung infections which can spread to other parts of the body.
Cladosporium
Another common mold in the environment, Cladosporium is usually found on plants and other organic matter outdoors. Indoors, this type of mold can grow in areas where moisture is consistently present, such as in bathrooms and laundry rooms. Although Cladosporium rarely causes human illness, it is known to cause several different types of infections, including brain infections.
Stachybotrys Chartarum
The most notorious (and dangerous) of all common household molds, Stachybotrys chartarum is a greenish-black mold that typically grows on materials with a high cellulose and low nitrogen content, such as fiberboard, gypsum board, and paper. Also known as " toxic black mold ," Stachybotrys chartarum can cause nausea, vomiting, bleeding in the lungs, and more serious health effects with prolonged exposure.