Most common molds do not pose a health concern to people who are generally healthy. But for those who have existing health concerns, mold exposure can bring on a host of health issues. To learn more about mold and your health, and the importance of routine mold testing in San Francisco , read on.
Mold Symptoms
People who have allergies or asthma may experience a number of mold symptoms , including skin rash, runny nose, eye irritation, itching, cough, asthma aggravation, and congestion. Those with an immune suppression or lung disease may be at a greater risk for infections from mold exposure. Other serious health resulting from mold exposure include fatigue, coughing up blood, nose bleeds, dizziness, diarrhea, vomiting, liver damage, headaches,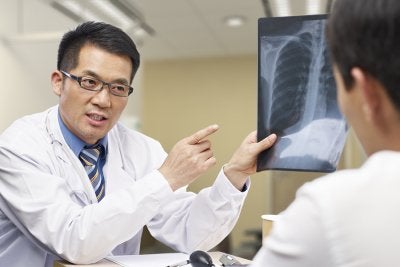 fever, and flu-like symptoms.
Microbial Volatile Organic Compounds
Also known as mVOCs, Microbial Volatile Organic Compounds can cause a number of health problems caused by exposure to mold. Produced by fungal metabolism, mVOCs are released into the air and give off a strong, unpleasant odor. Exposure to mVOCs that exist in mold can irritate the respiratory system and eyes. It is common for mVOCs to cause headaches, nasal irritation, nausea, fatigue, and dizziness.
Seeing a Doctor Regarding Mold
If you believe you are exposed to mold in your home or business, visit a family or general health care provider. He or she can refer you to an allergist who treats mold allergies or an infectious disease physician who treats mold infections. The doctor will be able to administer a test to see if you have been exposed to mold. He or she can also determine if you are allergic to mold by using a skin or blood test.
What to Do if You Suspect Mold in Your Home or Business
If you believe mold is inside your home or workplace, schedule a mold inspection with Safe Air Fast to ensure the mold is removed. At Safe Air Fast, we perform mold investigations and mold cleaning services.